Benchmade Puukko
About Benchmade Puukko
The Benchmade Puukko was designed to manage all of your outdoor cutting taSKS. It offers the classic Scandinavian design with a high performance Benchmade build. CPM-3V steel and a rubberized santoprene handle provide the strength and durability necessary for a good outdoor knife. It comes equipped with a versatile leather sheath that is easy and comfortable to carry. Whether camping, hiking, or bushcrafting, The Benchmade Puukko will make a reliable companion. $(".dealer-seals").css('display', 'block');
Benchmade Puukko For Sale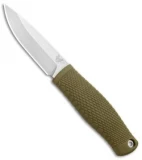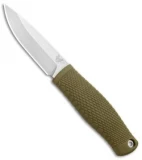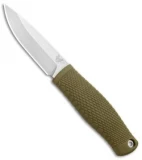 Most Popular Fixed Blade Knives
Benchmade Puukko Variations
Specifications

Brand
Benchmade
Category
Fixed Blade Knives
Overall Length
8.25"
Blade Length
3.75"
Blade Steel
3V
Blade Finish
Satin
Handle Material
Santoprene
Country of Origin
USA
Cutting Edge
3.50"
Blade width
1.00"
Blade Thickness
0.14"
Blade Material
CPM 3V
Blade Style
Drop Point
Blade Grind
Flat
Finish
Satin
Edge Type
Plain
Handle Length
4.50"
Handle Width
1.28"
Handle Thickness
0.79"
Color
OD Green
Weight
4.54 oz.
User
Right Hand, Left Hand
Sheath
Leather
Knife Type
Fixed Blade
Model
Puukko
Model Number
200
Best Use
Camp/Hike
Product Type
Knife
Daily Deals

Benchmade Puukko Questions and Answers
---
Ratings and Reviews
Useful Knife
The Benchmade Puukko is a pleasure to use. The handle is comfortable, and the blade came razor sharp. The sheath doesn't hold the knife tightly, but that's easily fixed by placing an inexpensive felt tab just below the mouth of the sheath. The sheath has a plastic liner it will adhere to. A very good nice for a reasonable price.
Great service and price
great service and price
Great knife - terrible sheath
This is a great knife especially for the money! You can't go wrong here. The sheath, however, is completely useless! If you trust your knife in this sheath you will soon be without a knife. 0% retention unfortunately. Benchmade should definitely know better! DLT was awesome as always with outstanding customer service and speedy delivery though!
Great knife - poorly designed sheath
The knife was great for the price, 3V for $127 is awesome, but the bevel was uneven at the tip (one side seemed thick), which was relatively easy to fix when I put a convex grind on the knife. That being said the sheath is terrible hence the 4 stars. if you plan to go from a sitting position to standing while wearing the knife you will likely loose it eventually in the woods or… read more in my case, in the bay when getting out of a kayak. Do yourself a favor, get a new sheath to protect a good knife.
Benchmade Puukko
Great knife, just what I wanted, DLT kind precise and timely. Thanks
Puuko perfection
Benchmade nailed it here. Fantastic design and price.
Great Knife
Very nice knife at a great price!!!
I bought this knife for my son at the recommendation of my grandson. He is very pleased with it. Made a very nice Christmas gift.
Happy
Happy with the experience in ordering and happy with the knife!
Love the knife....absolutely hate the sheath
3v blade is great..Knife handle is wonderful, and so is the price. Only question I have is why not the full scandi grind till the edge of the blade..the sheath while well made has absolutely no knife retention unless you rely on gravity, and I don't like to rely on gravity to hold my knife in its sheath...that's it...Mora Garberg for me is still the better bang for the buck here...